Goryeb Children's Hospital provides superior pediatric medical and surgical expertise, renowned specialists and compassionate, patient- and family-centered care with the help of generous community support. All children are precious and vulnerable, a premise that continuously drives us to earn the trust of families by providing the best resources and life-saving care; it's our most valuable trademark."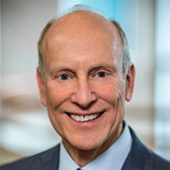 Walter D. Rosenfeld, MD
Chair of Pediatrics, Goryeb Children's Hospital
Medical Director of Children's Health, Atlantic Health System
Center of Excellence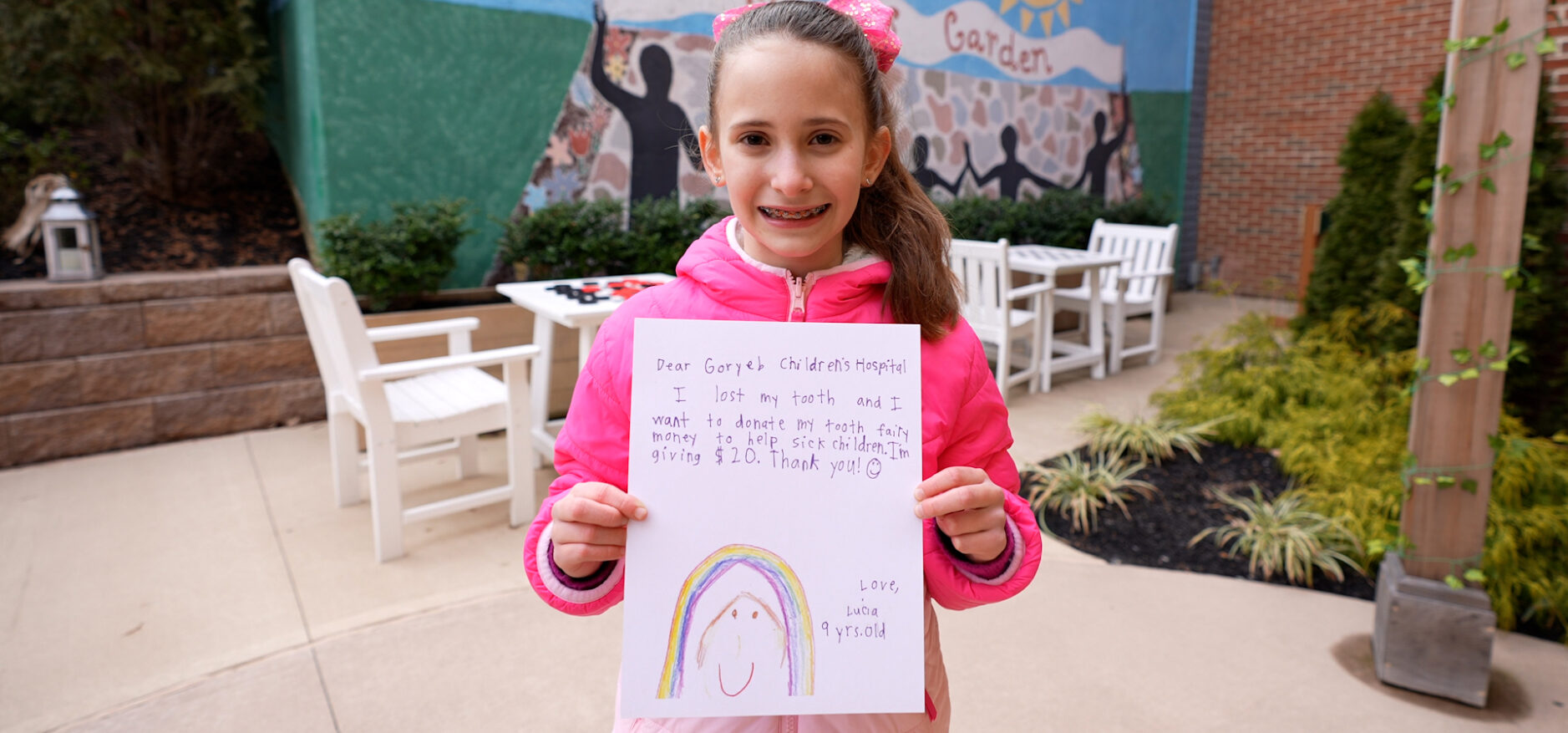 New equipment highlights
GE Venue Fit™ + Vscan Ultrasound

Ultrasounds are a safe, radiation-free way to evaluate and identify the exact location of muscles, nerves, arteries and glands. In children who need treatment for tight, painful muscles that prevent movement, ultrasound guidance is invaluable to preventing pain and potential complications.

Pediatric Vein Viewer

Thanks to generous contributions from donors such as the Ausiello Family, a pediatric vein viewer system was purchased for the Gagnon Children's Emergency Department to help provide an accurate image of patients' veins.

Stealth Autoguide™ Robot

The first of its kind in the state, the Stealth Autoguide™ robotic guidance system allows surgeons to efficiently place multiple electrodes into the brain for seizure monitoring stereotactically, without the need for surgery. In 2022, specialists at the Epilepsy Center performed six surgeries utilizing this groundbreaking technology.
Pediatric Hematology-Oncology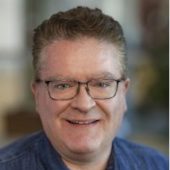 Christopher J. Lawlor, MD
Medical Director, Pediatric Hematology and Oncology
Valerie Fund Children's Center at Goryeb Children's Hospital
Morristown Medical Center
Good Neighbor Fund
A key component of the mission for family-centered care at Goryeb Children's Hospital, the Good Neighbor Fund uses donor gifts to support families with daily living expenses, gas and electric bills, childcare costs, mortgage or rent payments and pharmaceutical purchases. Last year, Roxbury High School students contributed more than $37,000 to support Goryeb Children's Hospital and the Good Neighbor Fund through the annual Rox-THON.
Pediatric Hematology-Oncology Nurse Navigator
In 2022, funds raised through the Fifth Annual Juniors Fore Goryeb Golf Outing and generous support from the Valerie Fund helped create a Pediatric Hematology-Oncology Nurse Navigator position. Ashley Mariconda, RN, was hired to fill the role in late 2022 and will serve as a central point of contact for patients and their families, guiding them through the continuum of cancer care – from diagnosis to treatment and follow-up care.
Neonatal-Perinatal Medicine Fellowship Program
Atlantic Fetal Diagnostic and Treatment Center (AFDTC)
The AFDTC gives women with high-risk pregnancies vital access to experts whose sole focus is to keep both mother and baby healthy before, during and after birth. To bring this program to the next level, women with high-risk pregnancies will soon be able to receive seamless care in one location — ideally during one appointment. A new full-time perinatal care coordinator will serve as a family-physician liaison and help parents navigate the complexities of their care. In keeping with Goryeb Children's Hospital's commitment to both the physical and emotional aspects of patient care, the AFDTC will ensure that families have 24/7 access to Goryeb Children's Hospital experts for continuous patient- and family-centered care. Generous contributors to this project include the Gagnon Family Foundation and the Arthur M. Goldberg and Veronica Goldberg Foundation.
Pediatric Neurology/Epilepsy
The Epilepsy Center team at Goryeb Children's Hospital incorporates a comprehensive, multidisciplinary approach to treat pediatric patients suffering from this complex neurological condition. Through support from donors such as the Martire and Velez families and the Louise Washington Charitable Trust, the center has begun a five-year development plan for growth in treating pediatric epilepsy. This includes the addition of support positions; state-of-the-art equipment upgrades like the Stealth Autoguide™ robotic guidance system and facility upgrades. The donor-funded Epilepsy Nurse Navigator position has also been filled, with Kiera Warren, RN, starting in late 2022.
Child Development and Autism Center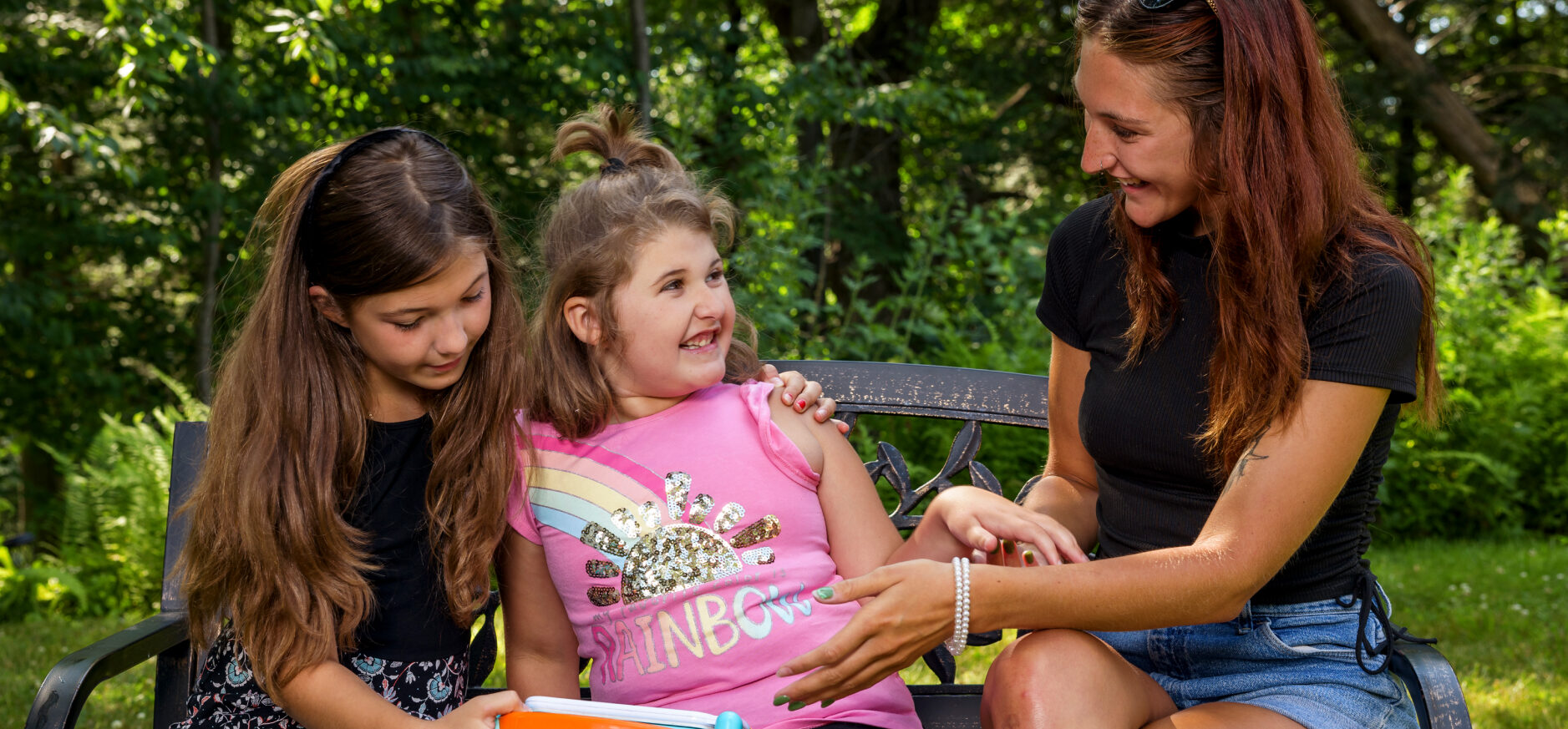 Last year, donor funding helped support two important programs at the Child Development and Autism Center:
The Assessment of Functional Living Skills (AFLS) is an assessment tool, tracking system and curriculum guide that Child Development and Autism Center staff use with their adolescent and teen patients. There are several AFLS modules for families to choose from, depending on the area of concern for their child (e.g., community, independent living or home). Following the completion of an assessment by an applied behavior analysis therapist, staff and family work together to select two or three goals that will be targeted for intervention.
Children and teens with autism and related developmental disabilities often struggle to make friends, maintain friendships, understand social cues, see others' perspective and participate in conversation. Social skills groups are designed to allow these patients to learn the rules of social interactions and practice them in a supportive environment.
Child Life Program

Child Life Specialists do their best to keep pediatric patients educated, entertained and distracted at the bedside. With donor support, they are able to purchase supplies – such as stress balls, playing cards, crayons and craft items, educational toys, games and Xboxes – that provide many hours of much-needed fun and entertainment.
In 2022, the Barer Family Foundation funded an additional Child Life Specialist position in pediatric surgery. This dedicated resource will focus on preparing children and parents before a procedure and offer support day of. Research shows that children who are psychologically prepared for surgery experience fewer negative symptoms, have less post-traumatic stress, lower levels of fear and anxiety, increased cooperative behaviors and better long-term adjustment to future medical challenges.
Farris Family Center for Advanced Medicine in Pediatrics (CAMP)
A generous donation from Christopher and Linda Baldwin supported needs at CAMP including new outdoor furniture for Kayla's Healing Garden. The upgrade will support children and their families who use the tranquil space as an important outdoor respite. Funds will also be used to purchase upgraded infusion recliners for pediatric patients, high-back chairs for parents and new gaming systems for the young patients receiving care at CAMP.
Pediatric Sepsis Program
Thanks to the generosity of the R Baby Foundation, Goryeb Children's Hospital has made incredible inroads in treating pediatric sepsis and using simulation technology for clinical training. Caused by a bacterial, viral or fungal infection, early detection and aggressive treatment of sepsis is crucial. The R Baby Foundation has made it possible for Goryeb Children's Hospital to institute a hospital-wide pediatric sepsis recognition protocol to improve patient outcomes.
Patient Support Fund

Gifts from donors such as the Larini Foundation help the Patient Support Fund assist parents and caregivers of patients at Goryeb Children's Hospital in dire financial need. The fund ensures patients and families receive support to see them through the healing process, and can be used for transportation, medications, food and financial assistance.