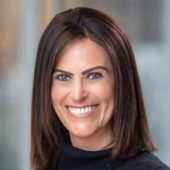 Elana Monchar, MD
Chair, Department of Psychiatry for Morristown Medical Center
Behavioral Health Assessment Center
Generous gifts from donors including the Gagnon Family Foundation and Ryan Family Foundation will support staffing for the new Behavioral Health Assessment Center at Morristown Medical Center. The Assessment Center will serve as an "urgent care" facility for children, adolescents and adults who need short-term outpatient psychiatric treatment but do not require the services of an emergency department.
Additionally, the new center will offer short-term outpatient bridge appointments on-site (up to 30 days) until the patient begins seeing a community-based provider. This is vital as mental health clinicians are in short supply, especially pediatric providers, and wait times for an initial appointment can take weeks, if not months, creating an untenable situation for patients in crisis.
Collaborative Care

While primary care physicians prescribe 80 percent of all antidepressant medications in the United States, several studies found that only half of patients are accurately diagnosed, and one-half to two-thirds of patients who meet the criteria for a psychiatric diagnosis go unrecognized.
In a collaborative care model, patients' problems are no longer dichotomized into physical and mental states. Integrating both disciplines into a comprehensive, cohesive treatment approach helps ensure that a person's total health is addressed. This approach helps to close the care gap for undiagnosed mental health cases in primary care settings, giving patients of all ages vital access to quality mental health care and improving patient outcomes and overall quality of life. With donor support, Atlantic Behavioral Health at Morristown Medical Center has implemented this groundbreaking care model and services are currently available in five adult primary care practices, two subspecialty practices and two pediatric practices of Atlantic Medical Group.
Peer Recovery Program
Adult patients who seek to live free of alcohol, drugs, addiction and mental health illness receive support for these behavioral challenges not only from paid hospital staff but also from approved volunteers in the Peer Recovery Program. Trained and certified Peer Recovery Support Specialists share tools, skills and information that help transform the lives of those in need. In turn, they find that their recovery and well-being benefit from helping others.
They share tools, skills and information that will help transform the lives of those in need. In turn, specialists find that by helping others, their own recovery and well-being will be improved.
With support from donors such as the Bisaccia Family and Ken and Carol Silbert, members of Morristown Medical Center's clinical team introduce these support specialists to patients at their hospital bedside to discuss their recovery plan. The specialists learn about each patient's goals and can coordinate treatment options that best support the patient's needs. They are trained to use motivational interviewing strategies to empower each patient in the decision-making process.
True North Behavioral Health for Veterans

Atlantic Health System's True North initiative provides mental health outreach services for at-risk veterans living in northern New Jersey. Established in 2017 and made possible by support from donors such as the Nicholas J. and Anna K. Bouras Foundation, this unique care program combines behavioral health interventions and other therapies to assess, treat and support the psychosocial needs of veterans living in our communities.
True North's mission is to serve the men and women who courageously served us by putting them on the path to better mental health.
Hospital Elder Life Program (HELP)
Delirium is characterized by profound confusion, inattention and functional decline in older hospitalized patients. Delirium can be prevented or reduced through HELP, which provides bedside interventions to keep this patient population mentally and functionally engaged. A generous seed grant from the Marion E. C. Walls Trust implemented HELP at Morristown Medical Center and the trust continues to support the program today.