Morristown Medical Center can attract and retain the brightest minds in nursing today thanks in part to generous donor support. Our nurses rank among the best in the world, achieving a fifth Magnet® designation for nursing excellence that few hospitals attain. Superior clinical excellence, technological innovation and compassionate care – embodying the heart and soul of Morristown Medical Center – are among the high-caliber standards our nurses bring to every patient encounter."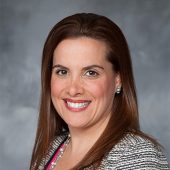 Brandee Fetherman, MSN, RN, CCRN-K
Chief Nursing Officer, Morristown Medical Center
Awards
5th Consecutive Designation for Nursing Excellence

– Magnet Recognition Program®

3rd Best Hospital to Work for Nurses in 2022-2023

– NurseJournal.org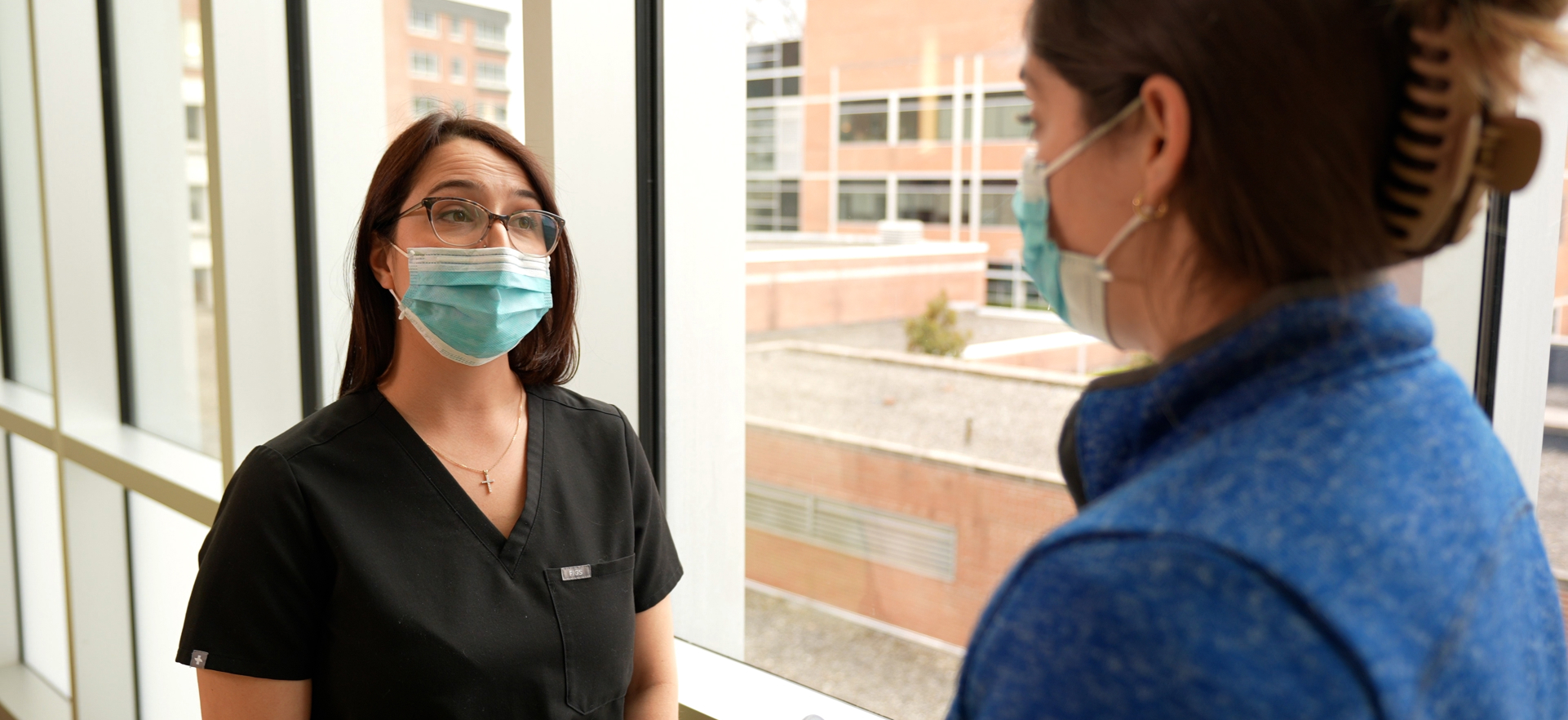 Fund for Excellence in Nursing
The donor-supported Fund for Excellence in Nursing makes it possible for Morristown Medical Center's dedicated nursing team to participate in activities that foster resiliency, empowerment, engagement and development. Last year, funding helped underwrite fun and engaging events centered around Nurses Week in May, recognition for nursing team members and staff development. A bequest from the Estate of Barbara and Norman Tomlinson also helped support nurse manager professional development classes.
Donor Spotlight: The Deskovick Family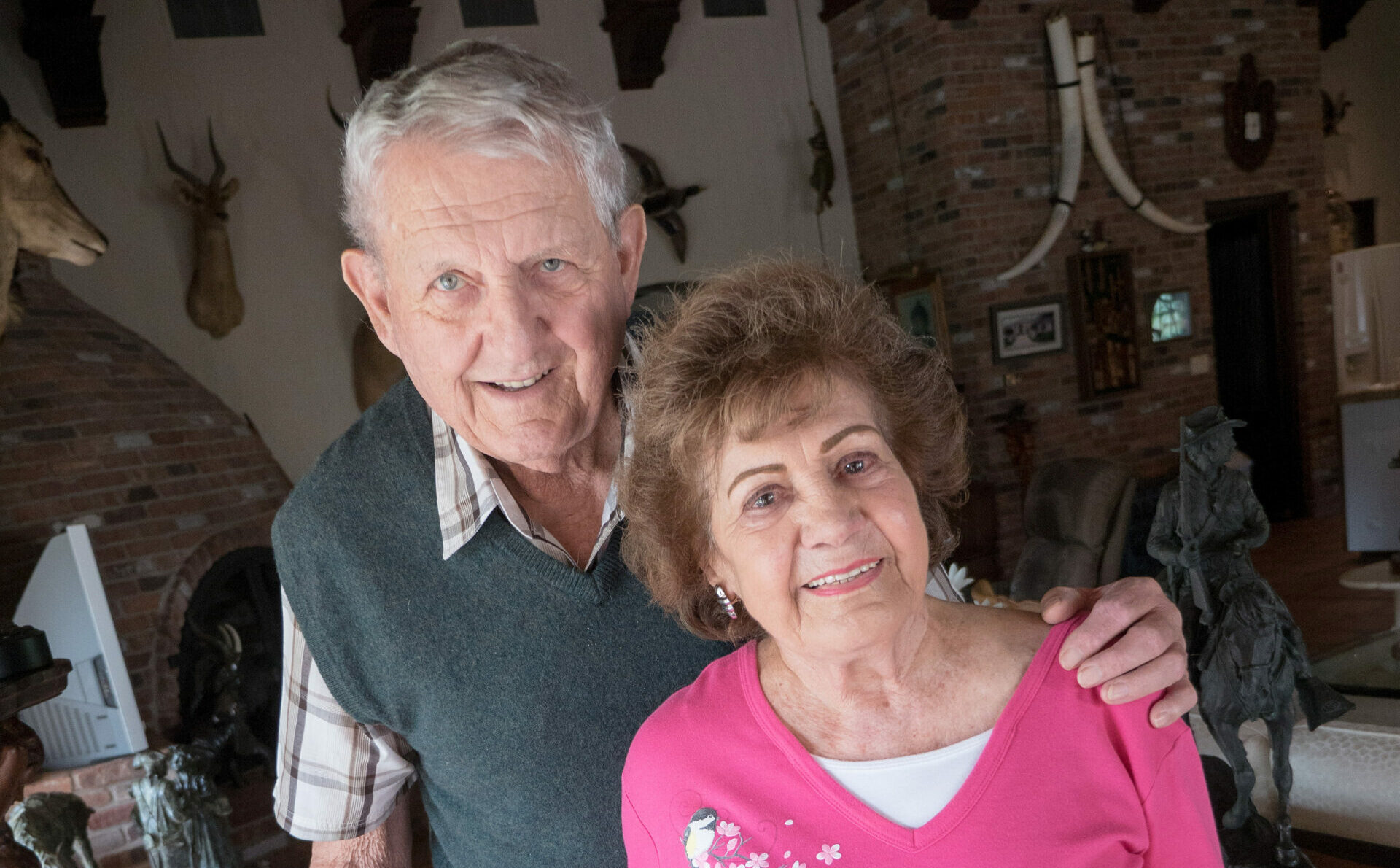 Supporting Morristown Medical Center's dedication to exceptional nursing care is a priority for Foundation for Morristown Medical Center Honorary Trustee and Washington Partner* Robert "Dick" Deskovick. He and his late wife Jackie were grateful patients and wanted a meaningful way to give back to these incredible caregivers.
The Deskovick Family's recent gift of $1.7 million to launch the Dick, Jackie and Kim Deskovick Joint Faculty Nurse Educator Program will strengthen the 2,000-plus strong nursing team's future and ensure its legacy of extraordinary care continues.
* Washington Partners are donors who have given $1 million or more to the medical center.
Dick, Jackie and Kim Deskovick Joint Faculty Nurse Educator Program
With generous philanthropic support from Robert "Dick," Jackie and Kim Deskovick, Morristown Medical Center will implement an immersive education model for nurses. Highly experienced, hospital-based joint-faculty nurse educators will teach clinical skills to novice nurses in the hospital setting while also helping seasoned nurses further develop their practice skills.
Support for this program has made it possible to hire four nurses with advanced degrees and clinical expertise in maternal-child medicine, emergency medicine, critical care and pre- and post-surgical care.
Hire Learning Residency Program
The donor-funded Hire Learning Residency Program at Morristown Medical Center provides a structured environment in which new nurses work alongside an experienced nurse preceptor to gain hands-on experience in clinical decision-making and skills development. The result is better patient care and a stronger, more empowered and more resilient nurse workforce. It also helps prevent staffing shortages by reducing new graduate turnover.
Morristown Medical Center is working to enroll 80 new nursing school graduates. Each will be assigned a nurse preceptor and longer-term mentor who will support professional role guidance as new nurses transition into practice.
Donor Spotlight: Women's Association For Morristown Medical Center

The Hire Learning Residency Program was the beneficiary of more than $200,000 from the Women's Association for Morristown Medical Center's Spring Fundraiser, a "Celebration of Farm to Table Dining," on June 10, 2022, at the Ross Farm Garden in Basking Ridge, New Jersey.
Dexter D. Earle Critical Care Advanced Practice Nurse (APN) Fellowship Fund
Center for Nursing Innovation and Research (CNIR)
With the help of Morristown Medical Center's donor community, the CNIR has several ongoing initiatives aimed at improving patient outcomes. One example is the Evidence-based Practice Scholars Program. Managed by visiting professor Katherine Hinic, PhD, clinical nurses participate in this year-long program to learn how to assess published literature and identify best practices for patients. Graduates of the program have presented at local, regional and national conferences.
In 2022, the center launched an Innovation and Design Thinking WorkShop to teach 10 nurses the process of innovation. Nurses came prepared with a clinical challenge and learned how to understand the perspectives of end users, prototype ideas, brainstorm and overcome barriers to move innovative solutions forward.